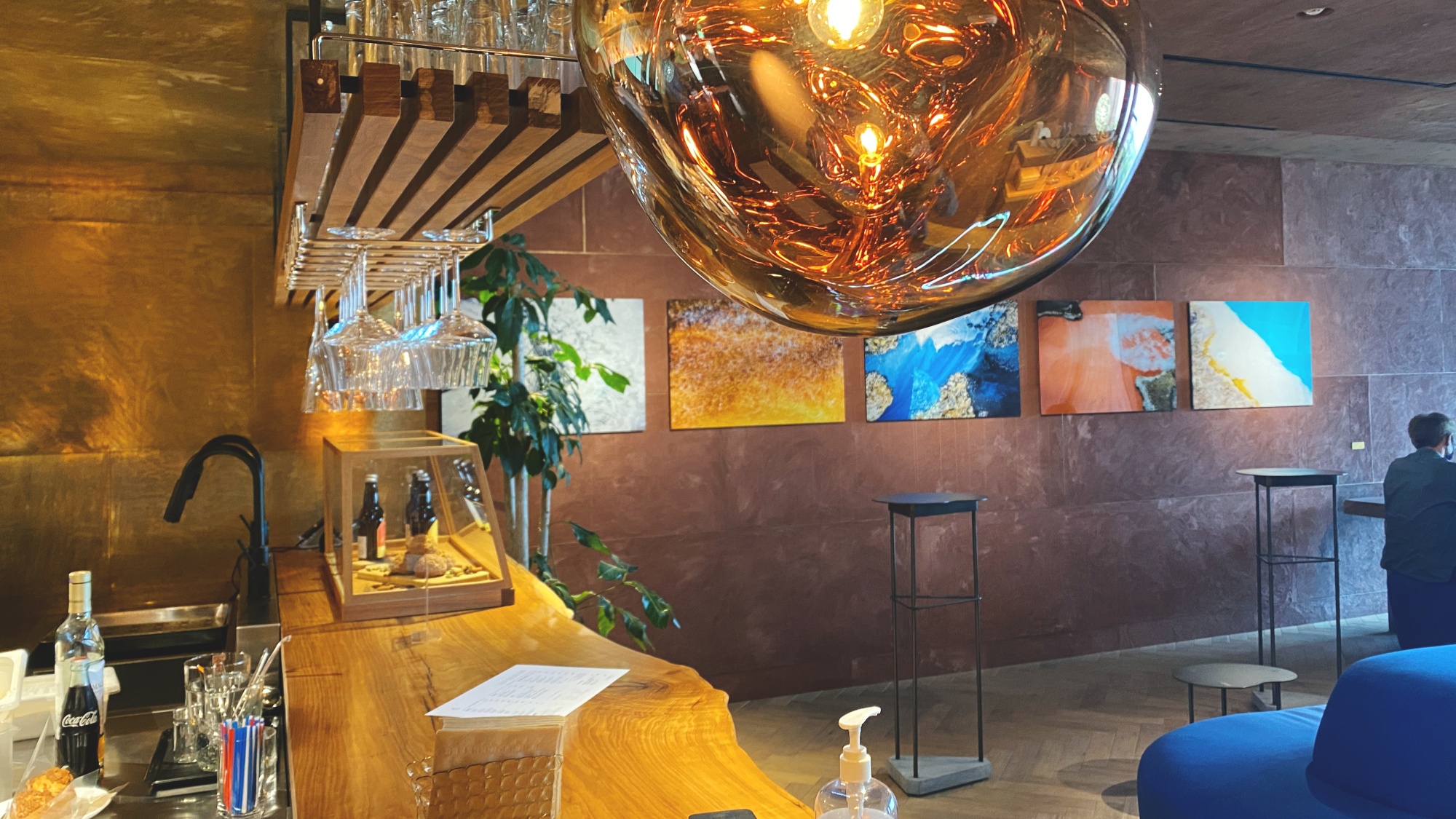 It's getting hotter and hotter, and soon it will be summer! Like last year, the corona virus  means we can't enjoy summer as freely as we might like. However, we still want to enjoy the season as much as possible and as safely as possible. Galleria Midobaru, a concept hotel on a high green hill in Beppu, has a gelato that is the perfect solution for this summer conundrum!
Galleria Midobaru is a unique concept hotel where guests are immersed in numerous contemporary artworks as well as the texture and geography of Beppu. The place to taste the new gelato is the cafe bar, Hot Spring Bar, on the second floor. As you walk up the stairs, you can't miss it. (It is worth noting that it has a completely different atmosphere at night!)
The open view, the bright light coming through the windows, and the stylish and soothing music make it an extra welcoming spot. When I arrived, some guests were enjoying the ocean view along with my favorite cream puffs.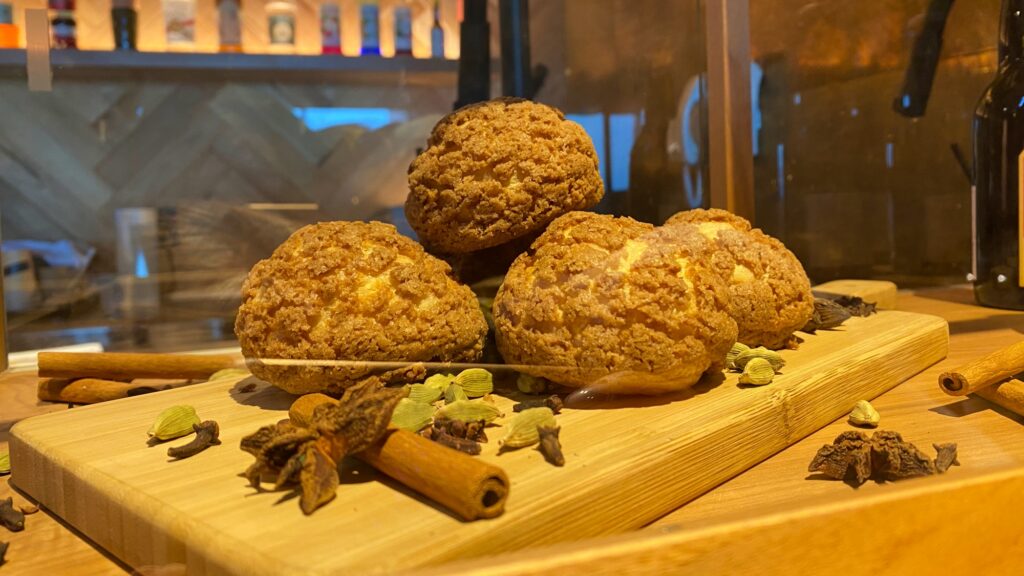 I immediately ordered the new gelato.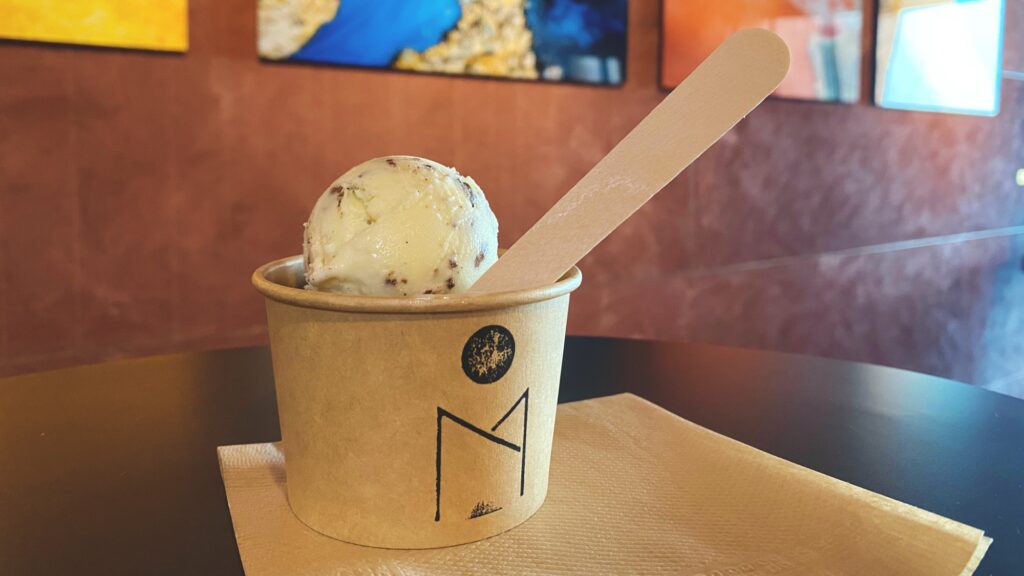 I can confirm that this is the gelato you have been looking for even if you didn't know it. It has an adult taste that balances its sweetness with its other flavors and retains the feel of the cream puffs baked at the Peak restaurant in Galleria Midobaru.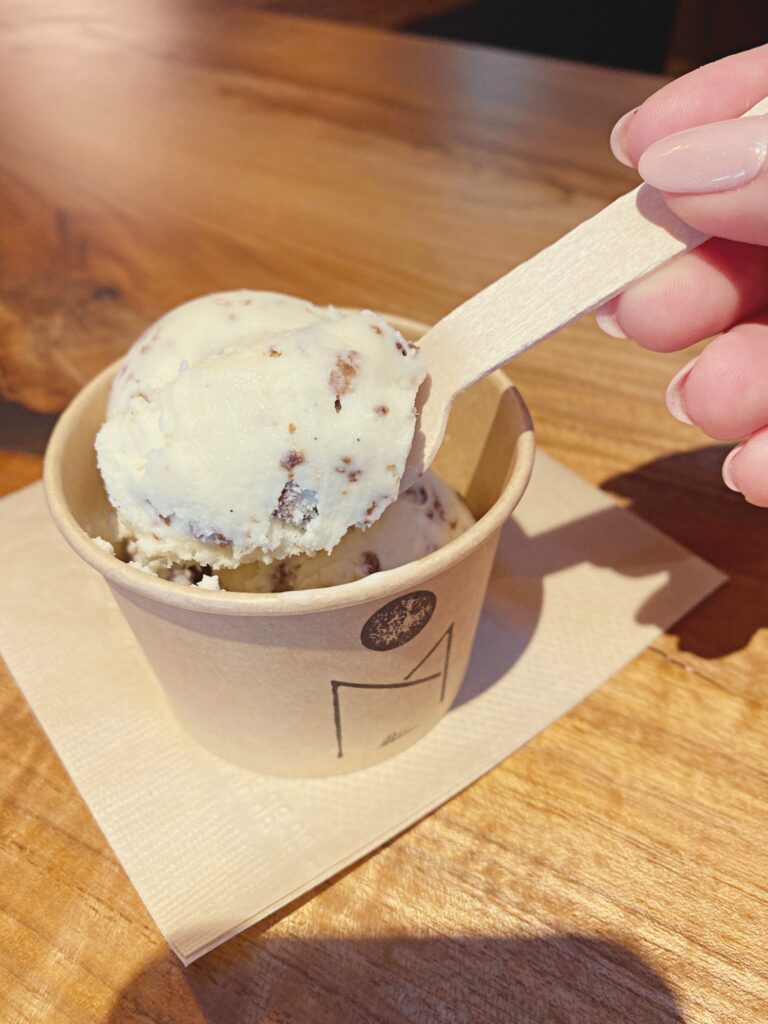 The light crunchiness of the spiced cookies and the creamy mouthfeel of the rich vanilla ice cream are a perfect match. The cookies are made in the traditional Belgian way with the flavors of cinnamon and caramel.

The cookies used to make the gelato are the same ones that cover the surface of the Peak's cream puffs. The flavor is reminiscent of those excellent cream puffs, but the texture is completely different. 
You can enjoy the milky and spicy gelato while admiring the contemporary art in the cool and comfortable café bar of Galleria Midobaru. It was a wonderful summertime experience.

It's going to get a little hot and humid from now on, but Galleria Midobaru is surrounded by mountains, so we can enjoy a very comfortable summer. How about a special gelato that you can only taste here, in a luxurious space surrounded by art?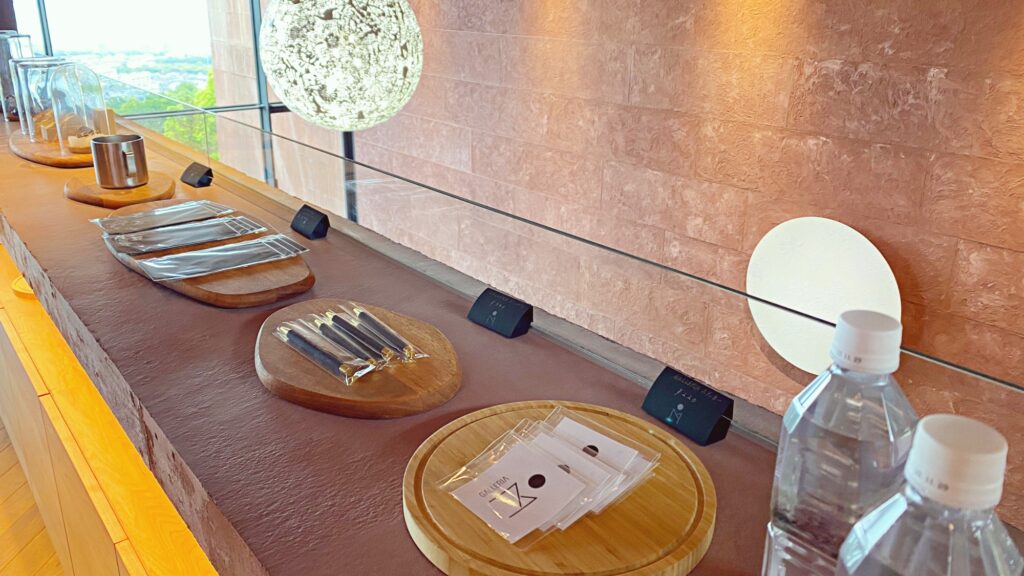 Incidentally, there are also some stylish accessories for sale in this space.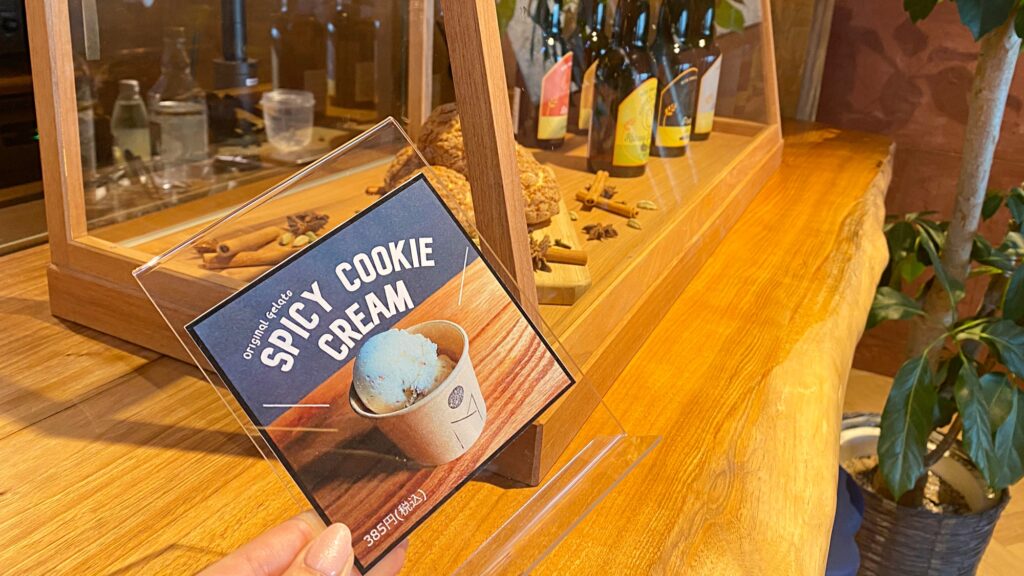 This one costs 385 yen including tax! They are handmade and limited in number, so don't delay.
Comments are closed.