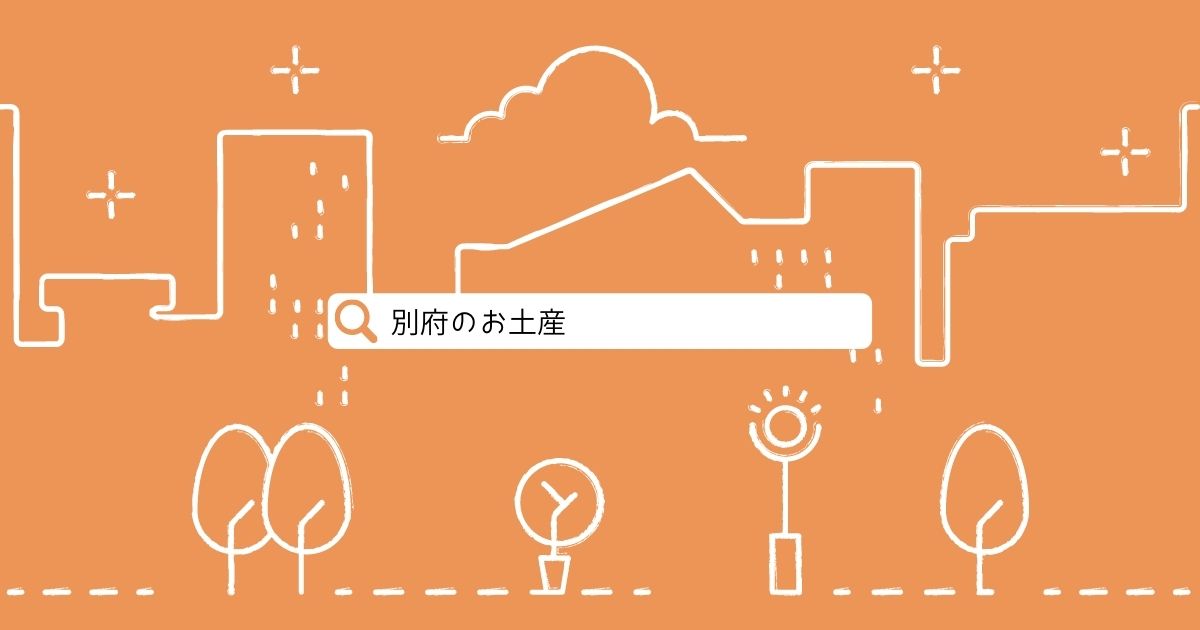 When you visit Beppu, you should definitely check out the souvenirs that are full of local charm. Beppu is famous for Jigokumushi Pudding (hell-steamed pudding), but there is a great variation of souvenirs to be found!This time, I went to Beppu's downtown area to look for some great souvenirs.
Beppu's Famous Zabon-Zuke Shop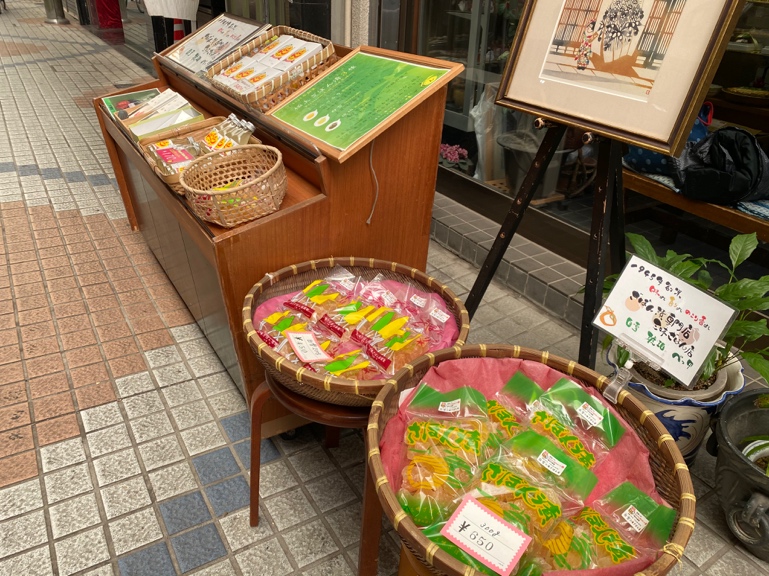 Have you ever heard of zabon-zuke or zabon pickles? Zabon-zuke, also known as Bontan-zuke in Kagoshima and Nagasaki Prefectures, is a confectionery made by boiling down the peel of Zabon, a.k.a., Bontan, a.k.a. Pomelo (Citrus maxima) with sugar and then dipping it in sugar. They are called pickles because even though they are sweet, they are immersed in something to change them. It was originally a local dish in Kagoshima, but the process was brought to Beppu from Kagoshima in the early Meiji era (1868-1912). Since then, it has become one of Beppu's favorite sweets.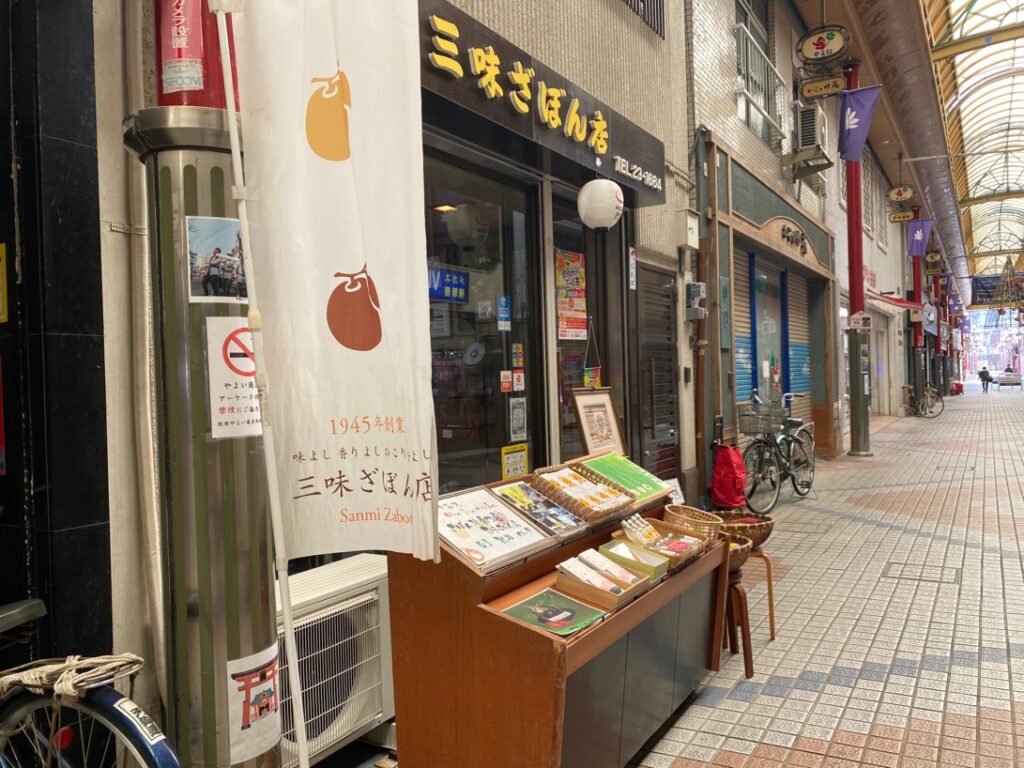 This time, I visited a store famous for its zabon-zuke, Sanmi Zabon Shop.
The white flag is the landmark of this store, which was established in 1945. The secret recipe remains unchanged and has been passed down from generation to generation.
As I approached the store to go inside, I saw a sign on the door that said, "Please press this button." It looks like they use the intercom to call the owner.
I immediately rang the intercom, and the very friendly owner came down. After unlocking the door, I walked in and found a traditional house with many zabon-zuke in the corner.
Here are three types of candied products each with different formulas.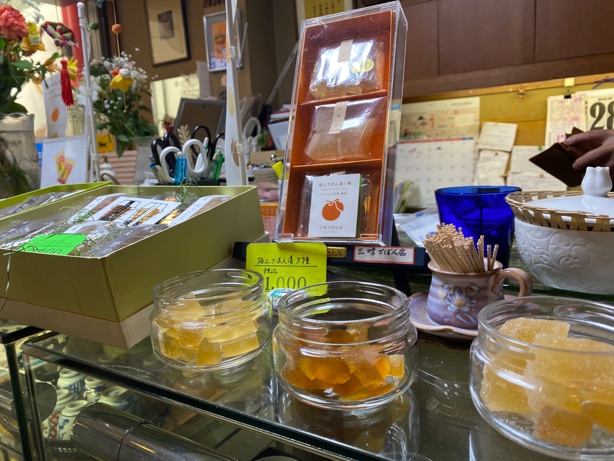 From left to right: Bekko or Tortoiseshell, Kohaku or Amber, and Shirayuki or White Snow.
The owner, Mr. Sanmi, told us to taste in this order, so we did! 
Bekko is very easy to eat. It has just the right amount of sourness to make it irresistible and is made with a new type of honey that is sure to be liked by people of all ages.
The Amber has more flavor, and the sugar is very concentrated. Unless you have a very powerful sweet tooth, one is perfectly satisfying. The rich flavor comes from being cooked with the same honey that the shop has used since the very beginning. 
White Snow is coated with rough sugar, which gives it a chewy texture. The sugar, syrup, and purified water are mixed together and cooked in a unique way that lets the bitter taste of the pomelo through in just the right amount. It is very delicious.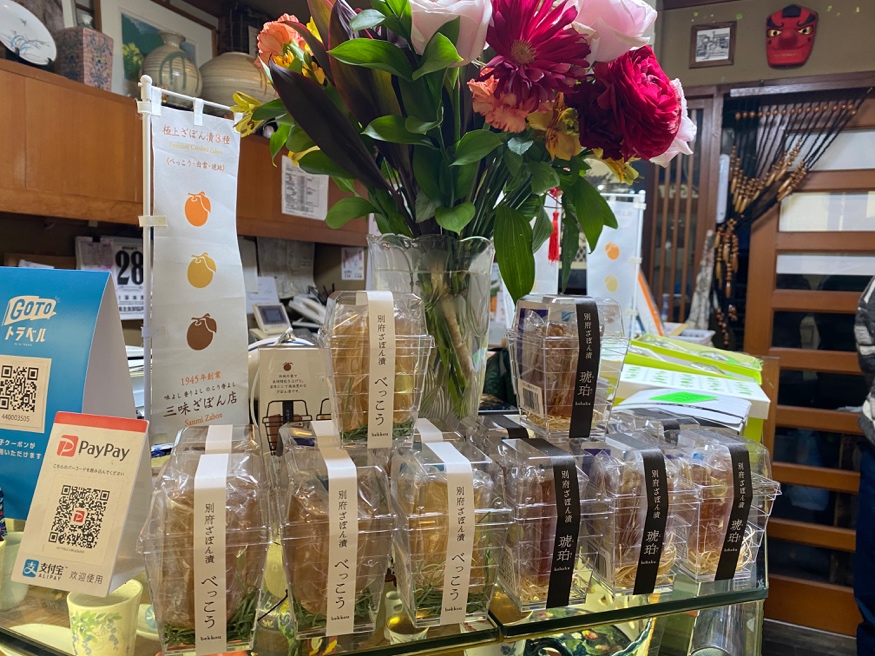 Some of them are packaged like this. These are easy to eat because each one is individually wrapped, making them perfect for souvenirs.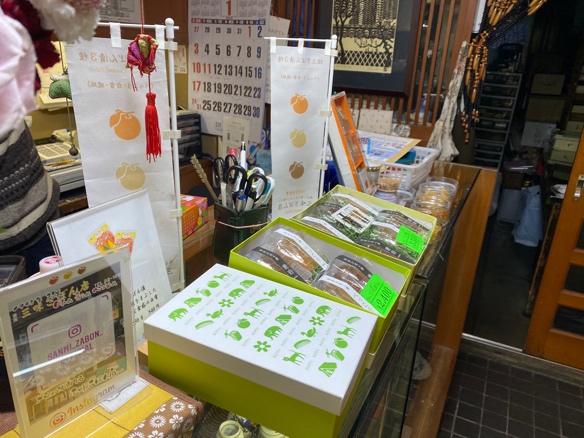 Boxed assortment sets are also available.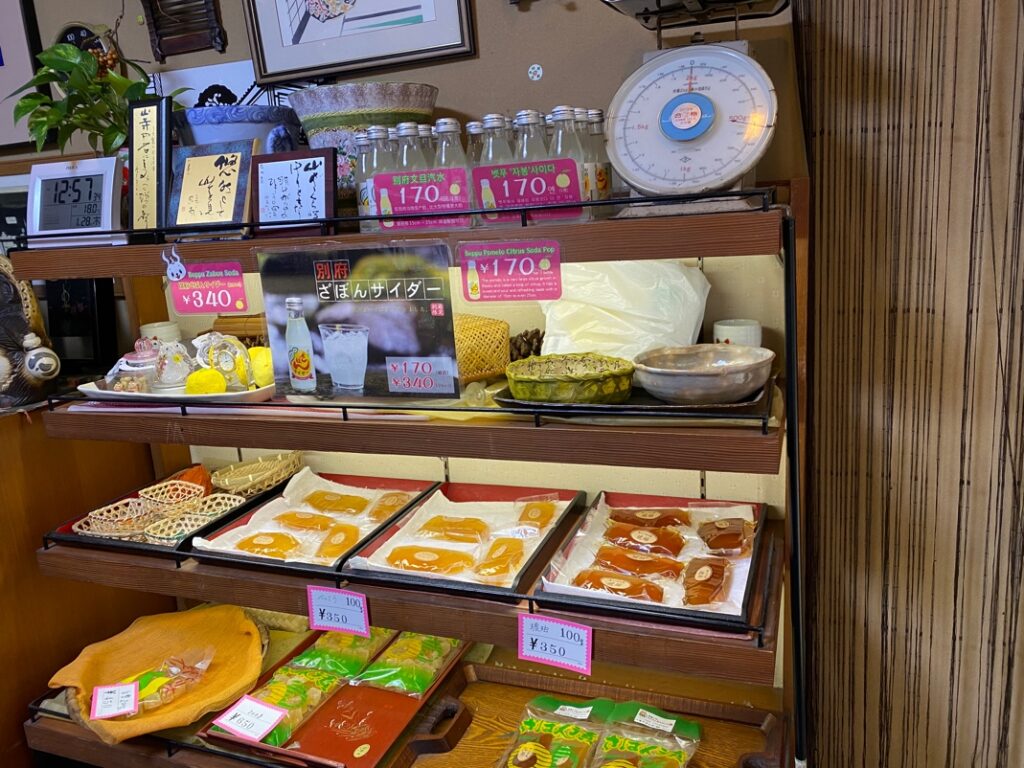 Zabon-zuke at this shop is also sold by weight. The price seems to be slightly lower than the individually wrapped type.
This time, I picked up some Amber and Bekko.
The owner, Mr. Sanmi, also told me that it goes well with wine! Since it goes well with alcohol, it would make a great souvenir for those who like to drink. I'm afraid I didn't buy just one.
The zabon-zuke at the Sanmi Zabon are only available at the main store here in Beppu, so be sure to visit!
Mr. Sanmi was very kind, and we had a great conversation. This was a lovely way to enjoy Beppu.
Sanmi Zabon Store
Business hours: 10:00-18:00
Closed: Sunday
Address: 1-4-5 Kitahama, Beppu City, Oita Prefecture
TEL: 0977-23-1664
Official website:
Comments are closed.