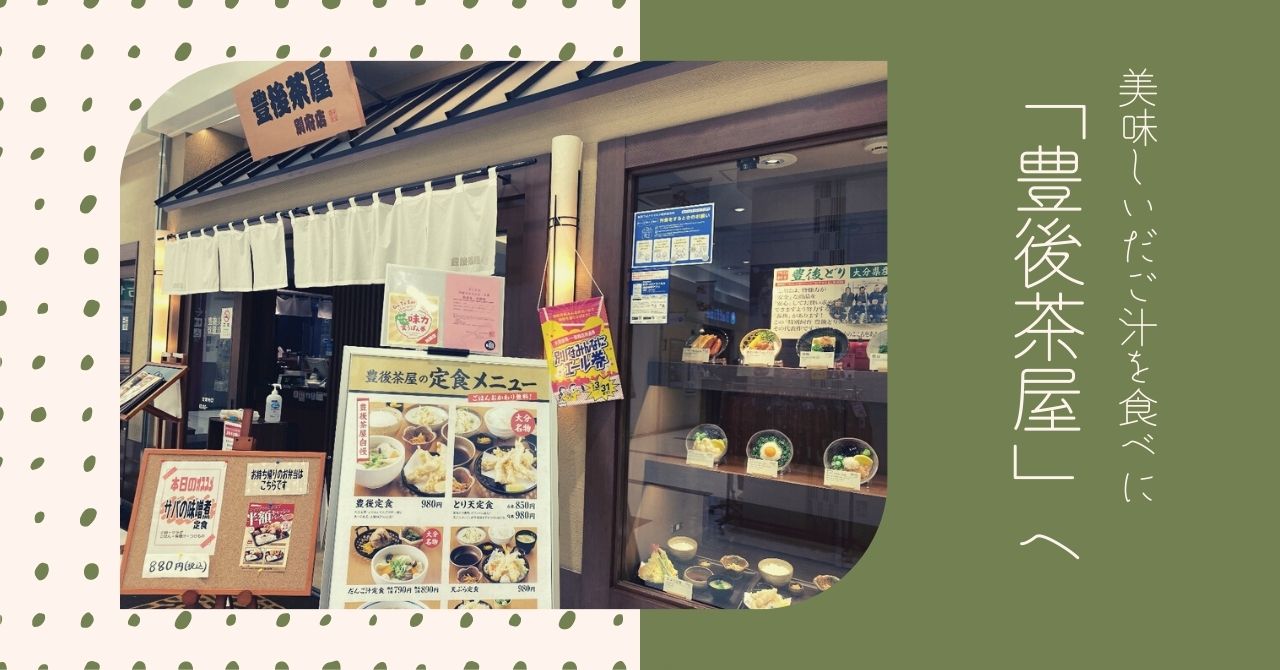 There are many delicious foods in Beppu, Oita Prefecture, but one of the most beloved among them is Dango-jiru (Dango soup, it is usually called "Dago"-jiru in Kyushu area). In Beppu City, there are many restaurants where you can enjoy this prefectural food. This time, I went to Bungochaya, a popular diner inside Beppu Station, which is known for its dango-jiru!
Visit The Popular Diner Bungochaya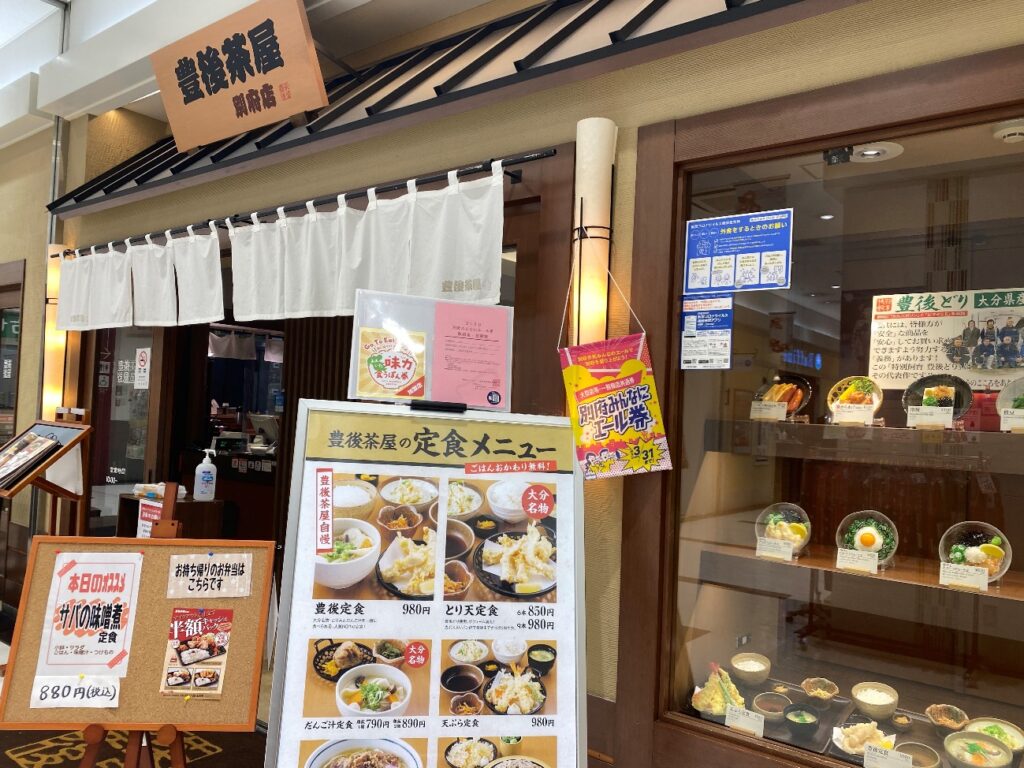 This is the store of Bungochaya. Located inside the station, it is easy to access, and you can casually enjoy delicious dango soup and set meals at reasonable prices.
As soon as I walked in, I saw that it was lunchtime. There were many customers, so it was a bit crowded. There were also a few businessmen here and there who seemed to be stopping between meetings. I took a quick look around and saw a lot of people ordering dango soup.
I took a seat and ordered a set of dango soup and Oita's famous toriten (chicken tempura). I only had to wait about ten minutes before it arrived.
Generous and Excellent Set Menus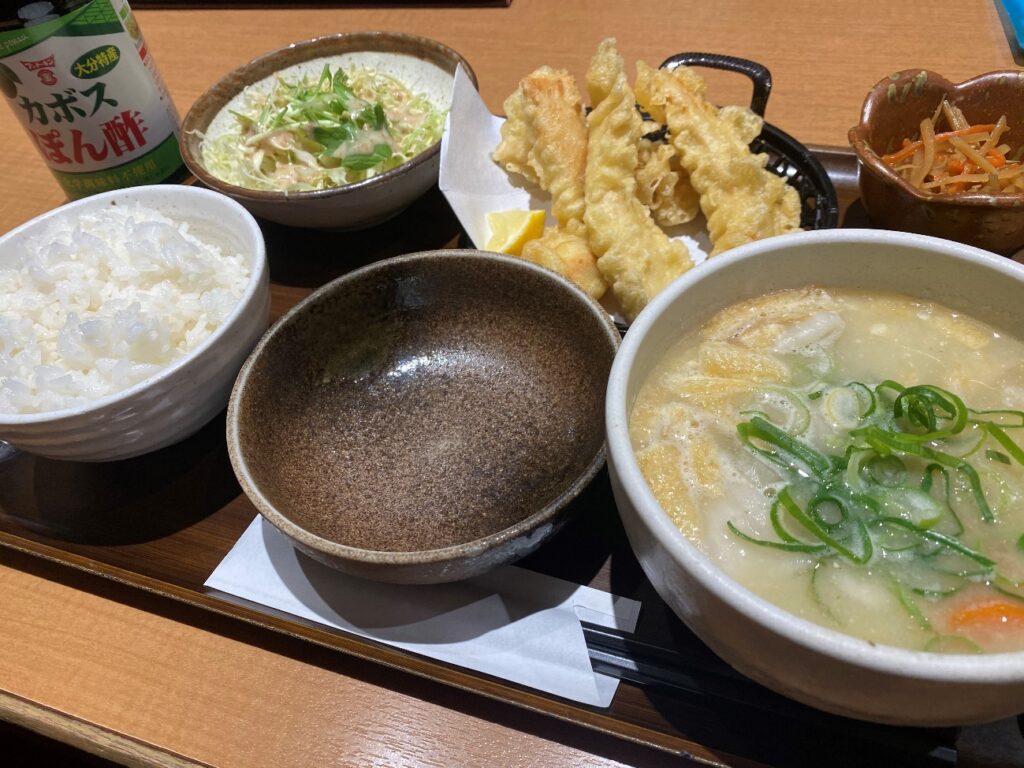 So hearty, so delicious!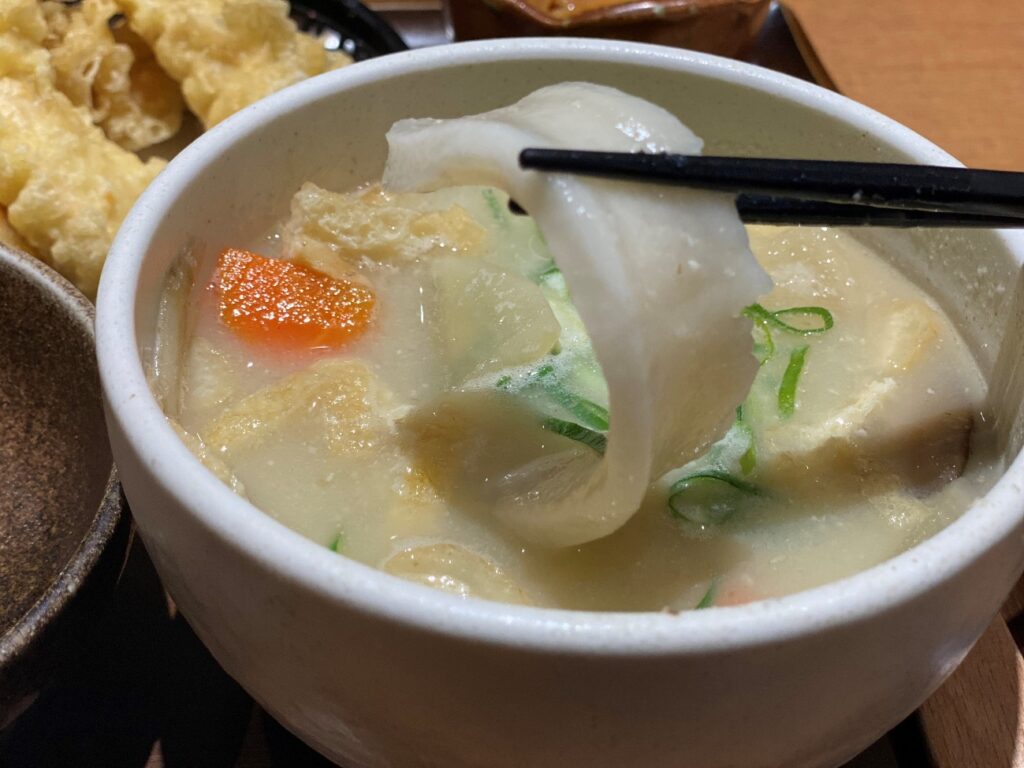 The dango soup was full of root vegetables and dumplings that were not too big and easy to eat. When I took a bite, my mouth was filled with deliciousness and warmth. There seemed to be a lot of nutrition in them. The dumplings were chewy and sticky. The thick, warming miso had a gentle flavor.
Enjoy Delicious Toriten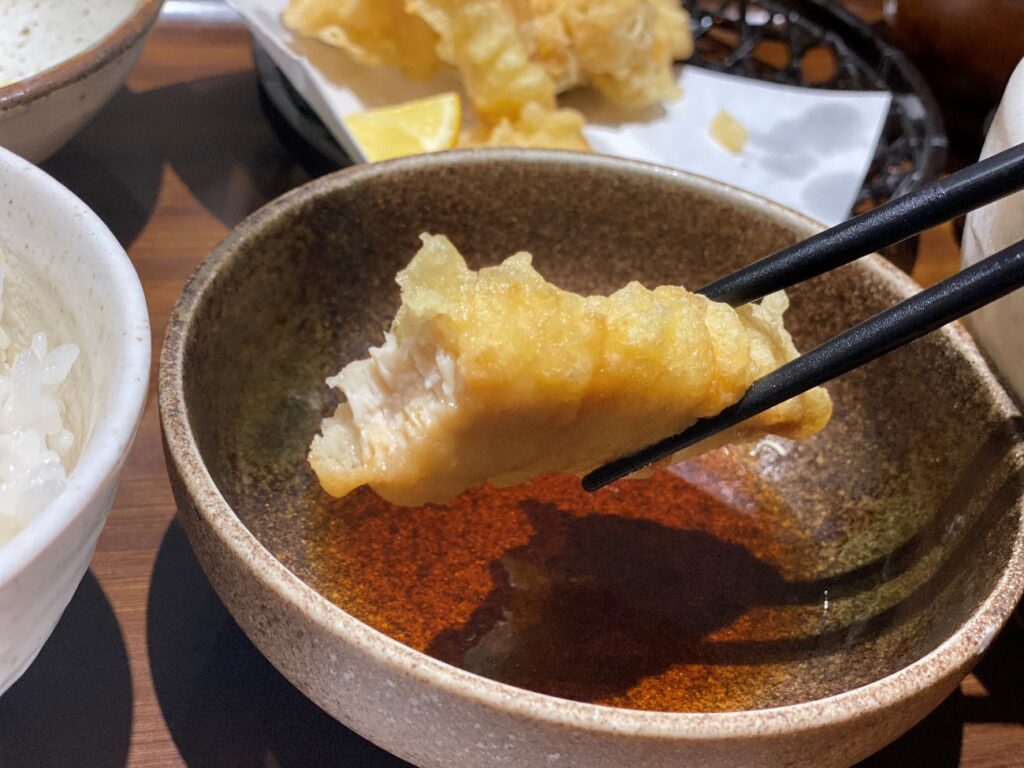 Then, there is the toriten. The batter is crispy, and even though it is breast meat, it is not dry and tough at all, but soft and juicy inside. You can eat it with salt or dip it in kabosu ponzu. It is also recommended to eat it with hot pepper.
The salad and small bowl of kinpira gobo (thinly sliced burdock) that came with it were also delicious, sandwiched in between the dango soup and toriten on the tray.
The Bungo Set Meal we had this time was, amazingly, priced at less than one thousand yen for such a large portion. It's a very generous meal, so it feels like a bargain.
Incidentally, there were many other set menus available such as udon and soba. They also have a menu of alcoholic beverages and snacks for an izakaya-like bit of fun. I highly recommend this place to anyone who wants to enjoy a unique Beppu meal as soon as they arrive in the city.
Bungochaya Store Information
Address:B-Passage, Beppu Station, 12-13 Ekimae-cho, Beppu City, Oita Prefecture
Business Hours: 10:00 – 21:00 (LO 21:00)
Closed: No regular holidays
Smoking / Non-smoking: All seats are non-smoking
Restaurant Guide in Japan:
Comments are closed.