When you think of Beppu's specialties, what do you think of? Beppu has many delicious foods such as Beppu Cold Noodles and Toriten (chicken tempura), but the city is also famous for its pudding as a local sweet. Today, I will introduce you to one of the most popular puddings, Okamotoya's Jigokumushi Pudding.
Okamotoya's Jigokumushi Pudding is a very popular sweet in Beppu!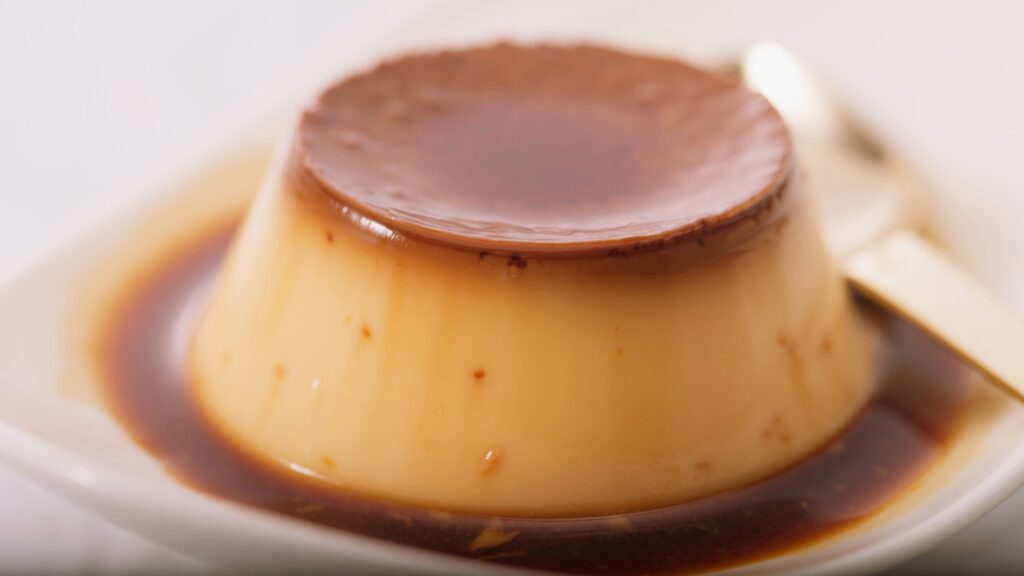 Okamotoya is located in Myoban Hot Spring, a traditional hot spring resort full of nature in the suburbs of Beppu. Jigokumushi or hell-steamed pudding has been produced by hand there since 1988 making it the original hell-steamed pudding.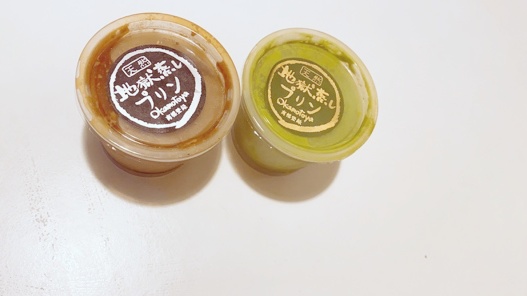 When I went to the Okamotoya store in Myoban Onsen, I found many kinds of jigokumushi pudding on display. At a glance, I found coffee pudding, green tea pudding, banana pudding, strawberry pudding (a seasonal variety), sweet potato pudding, and more! Regular or plain jigokumushi pudding is also available at Beppu Station, but the variety at the Okamoto-ya store is incomparable.
This time, I tried the green tea and coffee puddings. The coffee pudding was almost sold out!
The coffee pudding had a strong espresso taste which perfectly balanced with the sweet caramel. The subtle bitterness and sweetness melt together on your tongue. It is recommended for those who do not like overly sweet foods.
The matcha pudding, on the other hand, is packed with matcha flavor, giving it an authentic and rich taste. Matcha lovers will not be able to resist it!
Okamotoya Store Basic Information
Address: 3-kumi, Myoban, Beppu City, 874-0843
Opening hours: 8:30 – 18:30 (no regular holidays)
Website: http://www.jigoku-prin.com/index.html
The hell-steamed pudding at Yunohana Hut is also excellent!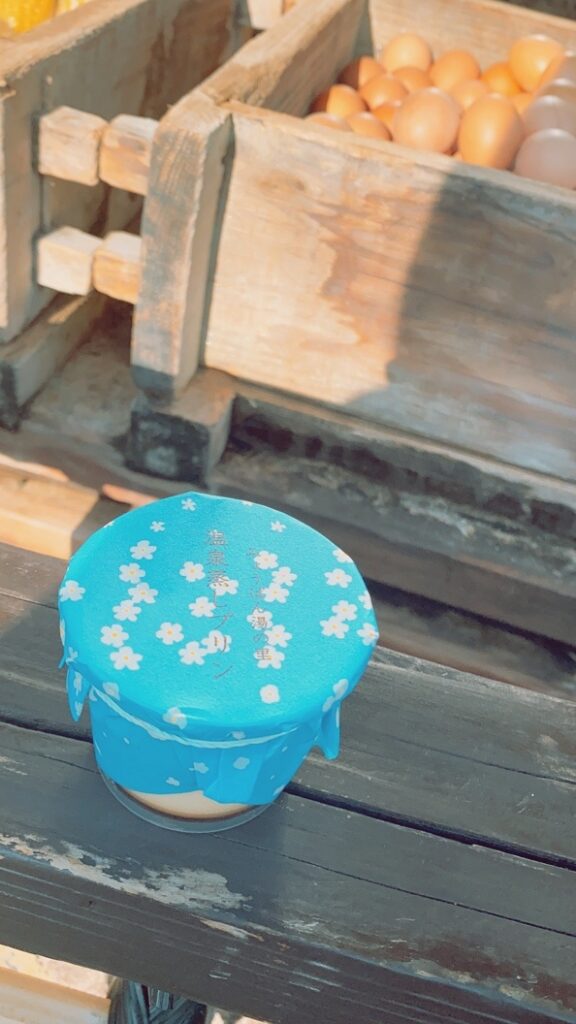 I was told that the Yunohana Hut near the Okamotoya store, also sells jigokumushi pudding, so I headed there on foot. It took us about five minutes to get there even if we walked slowly.
The pudding sold here is a simple custard flavor. You can also enjoy the jigokumushi egg with it.
Yunohana Hut's jigokumushi pudding is a moist and fine custard that is not too sweet. It is made with plenty of fresh cream and has a strong scent of sulfur from the hot spring, but it is not overpowering. The refreshing sweet custard and slightly bitter caramel softly intertwined in my mouth, and it was truly a great treat.
Yunohana Hut Basic Information
Address: 6-kumi, Myoban Hot Spring, Beppu City, Oita Prefecture, 874-0843
Opening hours: 9:00-18:00 (store, no regular closing days)
Website: http://yuno-hana.jp
Comments are closed.