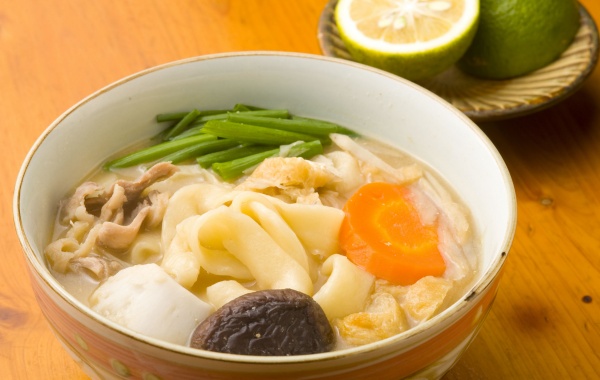 Oita Prefecture is home to a variety of specialties such as chicken tempura, Beppu cold noodles, horse mackerel, mackerel, and Jigoku Mushi (hell-steamed food). Today, though, we will introduce Dango Soup, a dish favored by local people for generations.
What is Dango Soup?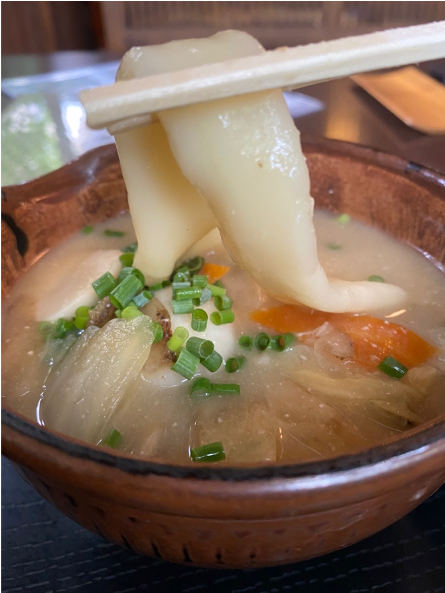 Dango Soup is a typical Oita dish made of wheat dumplings kneaded and stretched into strips with seasonal vegetables and miso. It is said to have been a staple food for people in the days when rice was scarce. Up until the 1950s, it was an everyday food served in households in the prefecture.
Visit Amami Chaya, a Local Favorite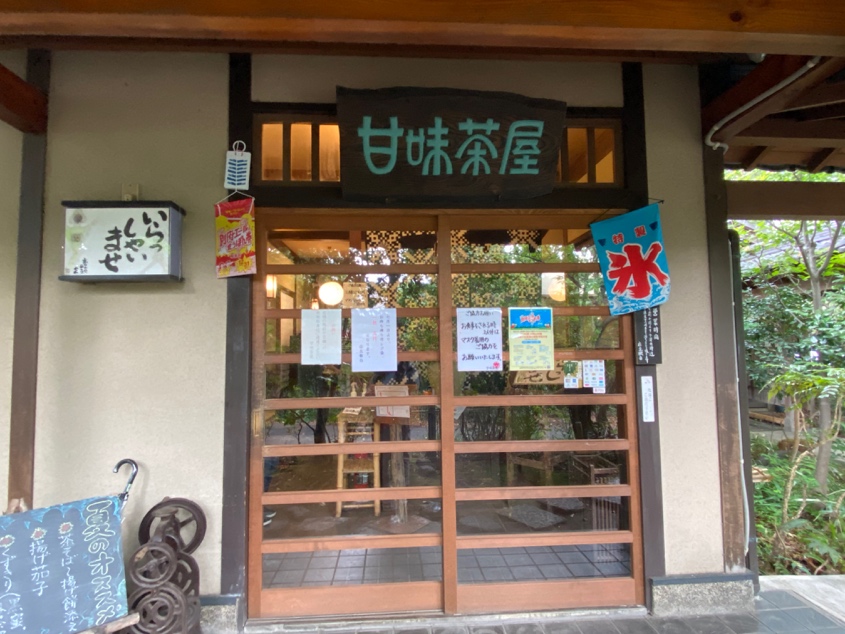 This time, I visited a store called Amami Chaya, popular with locals, to enjoy Oita's famous Dango Soup.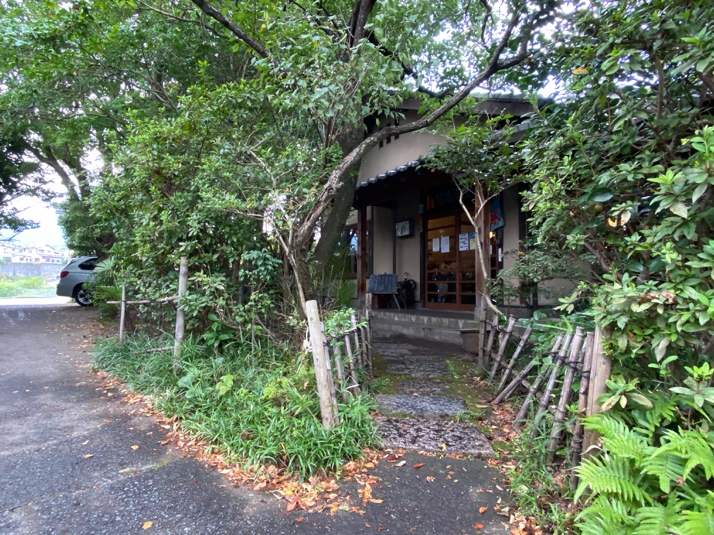 It looks like a Japanese house quietly nestled in a lush green garden.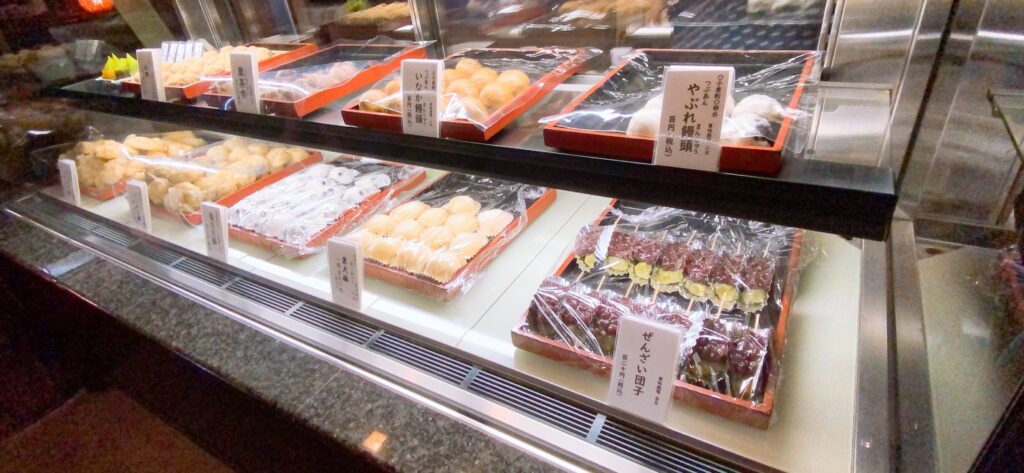 The inside, though, bustles with tourists and locals. Near the reception area, there was a showcase with many handmade dango. Some regular customers came just to buy dango. You can see how much they love the store.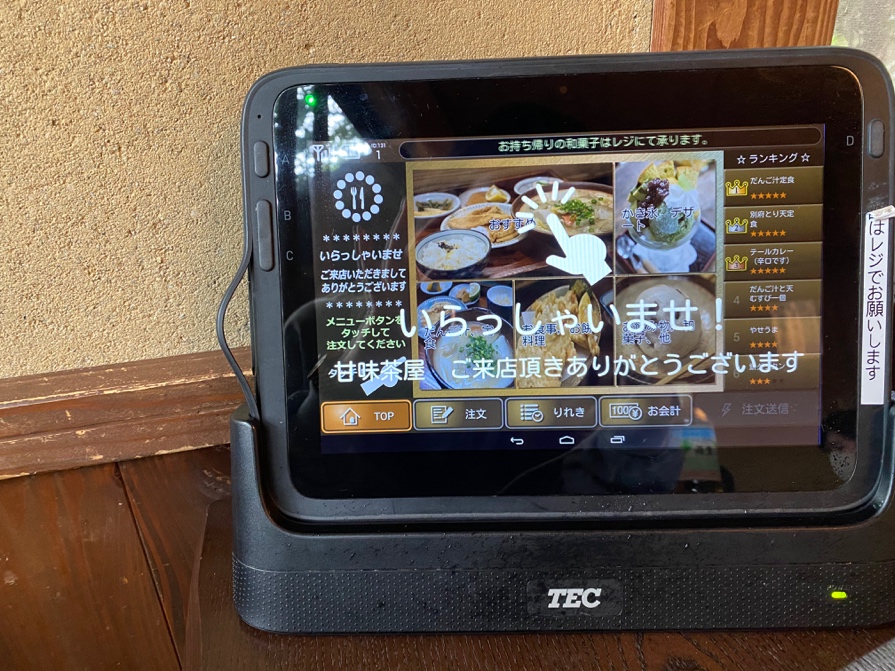 You are shown to a seat in a tatami room and order using a touch screen. The screen is full of pictures and is easy to operate.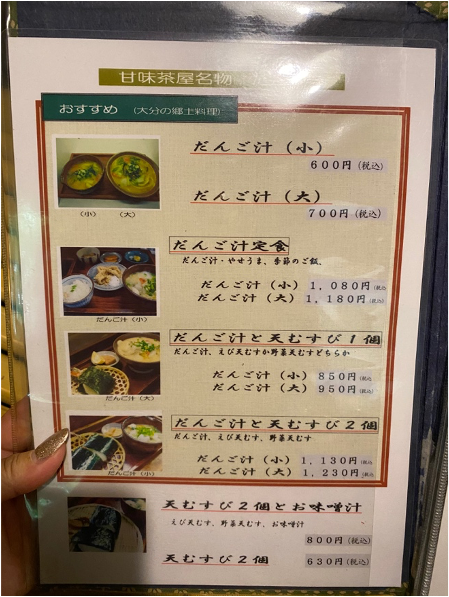 In addition to Dango Soup, the menu also has Oita's popular Tenmusu, a seaweed wrapped rice ball filled with tempura shrimp.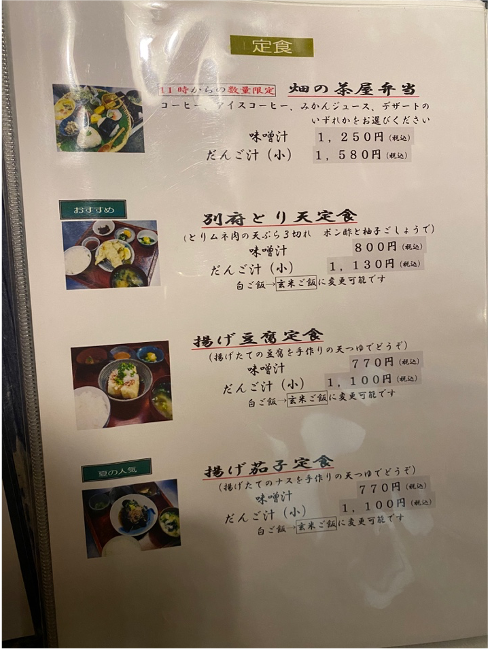 Pictured above is the set meal menu. The most popular one is Hatake no Chaya Bento or Tea Farm Bento.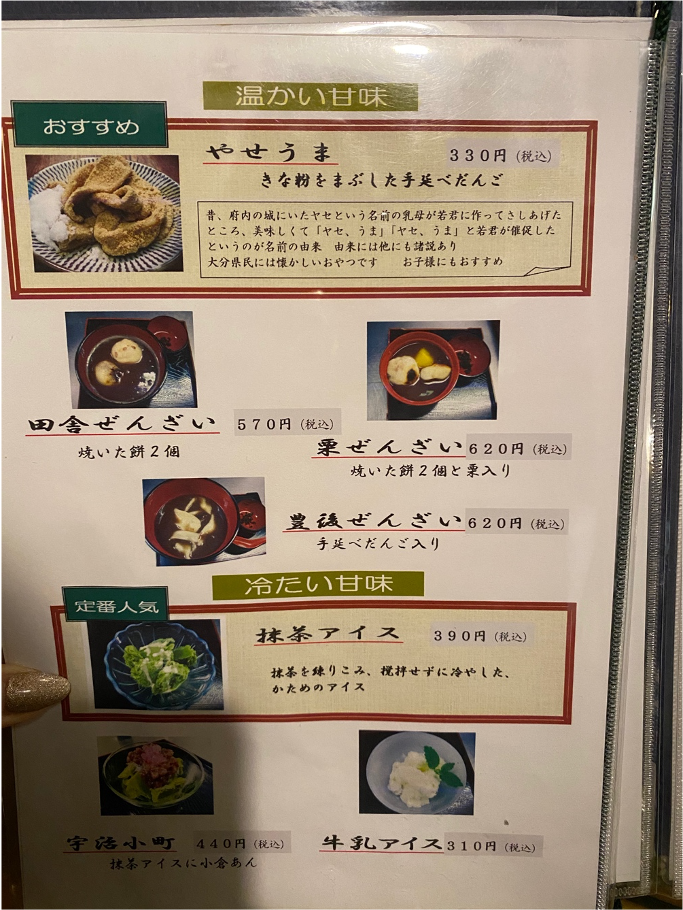 In addition, there were also Toriten, another Oita specialty of deep-fried chicken pieces; Zenzai, a sweet red bean soup with chewy rice balls; green tea ice cream, and Yaseuma, thick wheat noodles mixed sugar and kinako or roasted soy bean flour. 
Warm Up With This Exquisite Dango Soup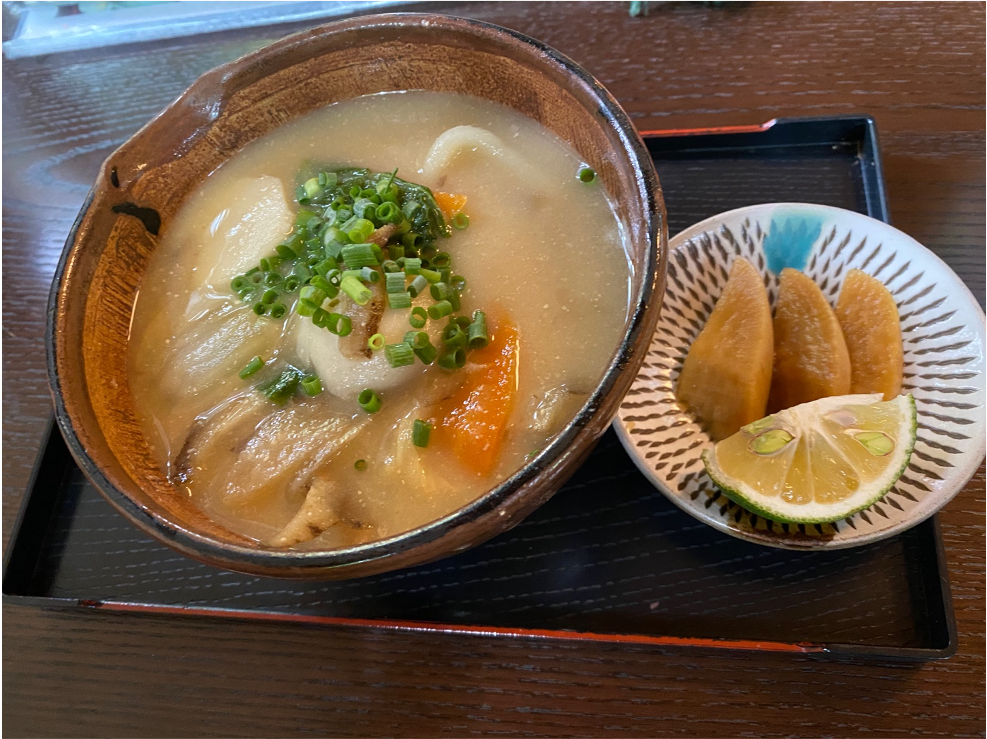 This time, I ordered the Dango Soup on its own. It comes with a slice of Oita's famous citrus, Kabosu. If you squeeze it over the soup, it adds a zippy and refreshing taste.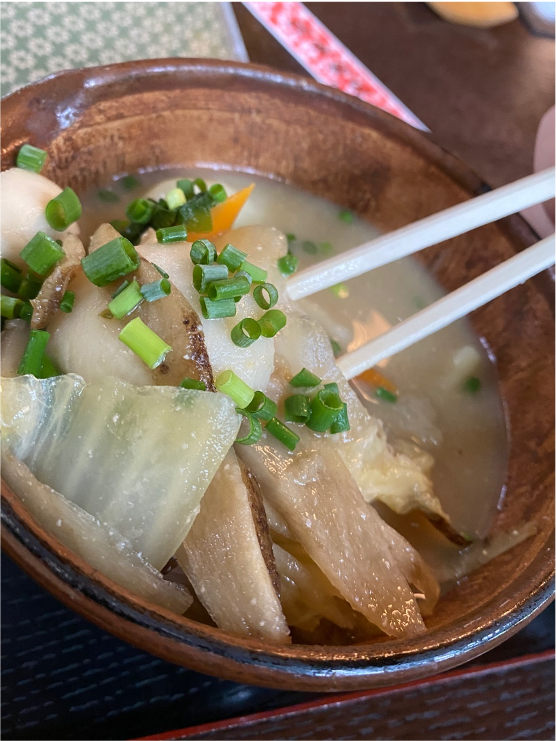 The dish is full of root vegetables such as fiber-rich burdock, carrots, and taro. The miso soup was thick and seemed to be made with sweet miso. A hearty helping of dango completed this truly excellent meal. It was comforting and pleasantly filling.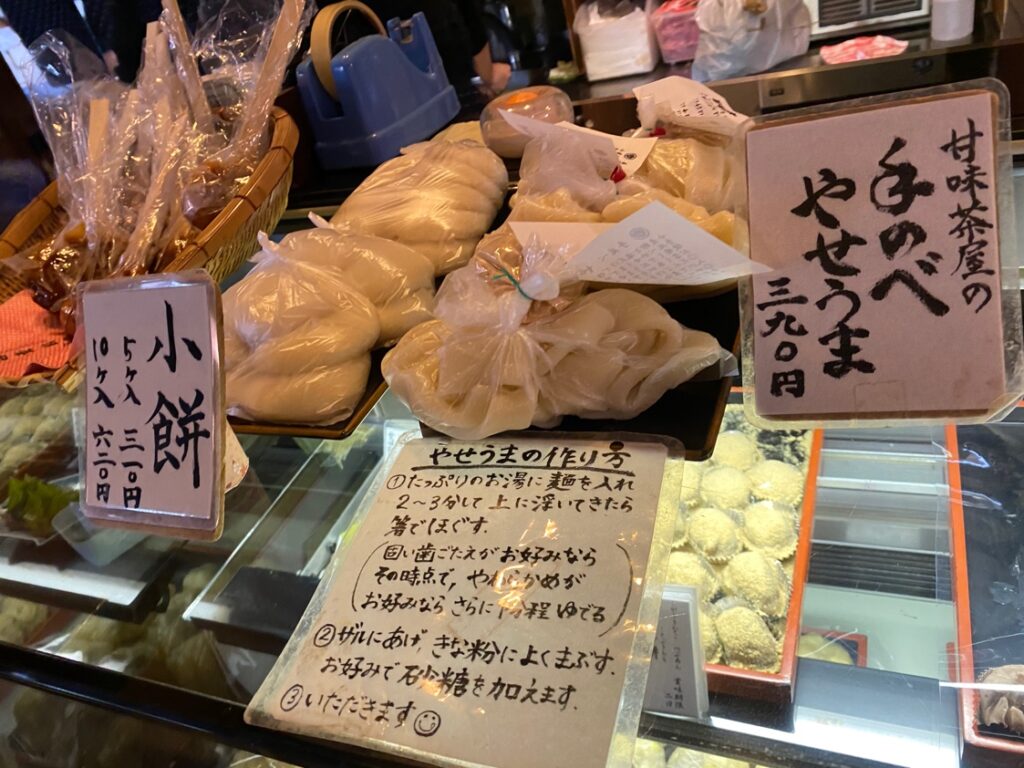 By the way, the dango used at Amami Chaya can also be purchased at the store. You can easily enjoy Dango Soup at home or give it as a gift.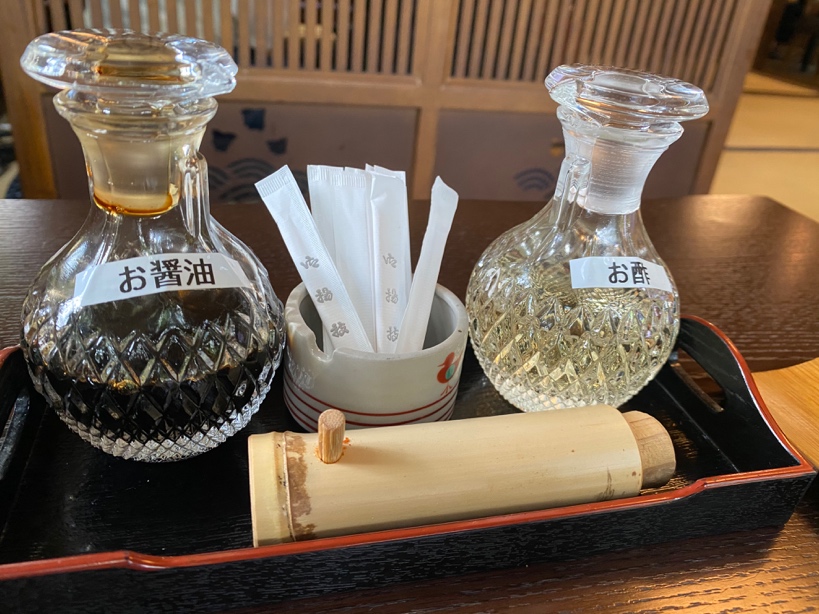 You can also add chili peppers, found in the bamboo container pictured above, to make it spicy, if you like.
The simple taste of Dango Soup that warms your body from the inside out is very appealing. If you visit Beppu, try it!
Amami Chaya Store Information
Official website:http://amami.chagasi.com/
Address: 1-4 Jissoji, Beppu City, Oita
Opening hours: 10am-9pm, last order 8:30pm
No holidays
Comments are closed.