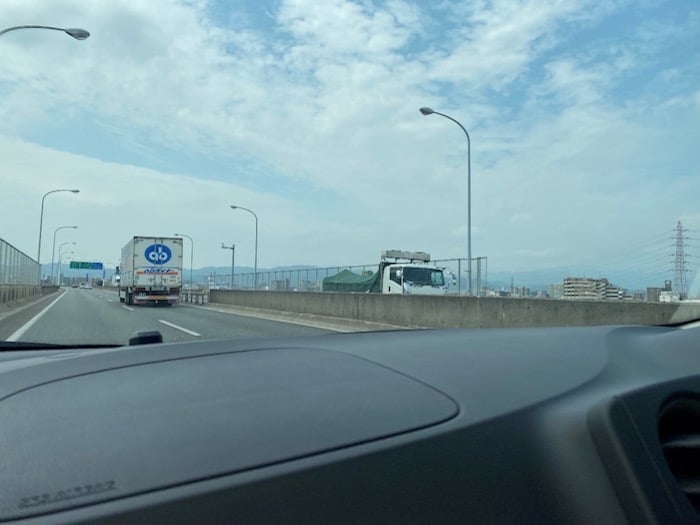 A casual trip to a nearby place for a day trip or overnight stay is popular these days. For those in the Fukuoka area, I would like to recommend a road trip to the hot spring town of Beppu. At first glance, it may seem like a long way, but it is actually close enough that you can enjoy it as a day trip by car. Recently, I made the drive from Fukuoka City to Beppu as a day trip, and here is my report on it.
*
I used to take an express bus from Fukuoka City to Beppu and back, which took about three hours one way. One day, though, I decided to rent a car and take a road trip to Beppu. This time, I used Sky Rent-a-Car in Hakata Higashi.
I put my destination into the navigation system and we were off! We were guided straight to the entrance of the expressway and started our short trip to Beppu. By the way, the entrance to the expressway in Fukuoka is near the airport and may be a little difficult to find, so if you are driving from Fukuoka to Beppu, I recommend entering your destination into the navigation system right away.
*
Speaking of highways, rest areas are one of the most enjoyable parts of the trip!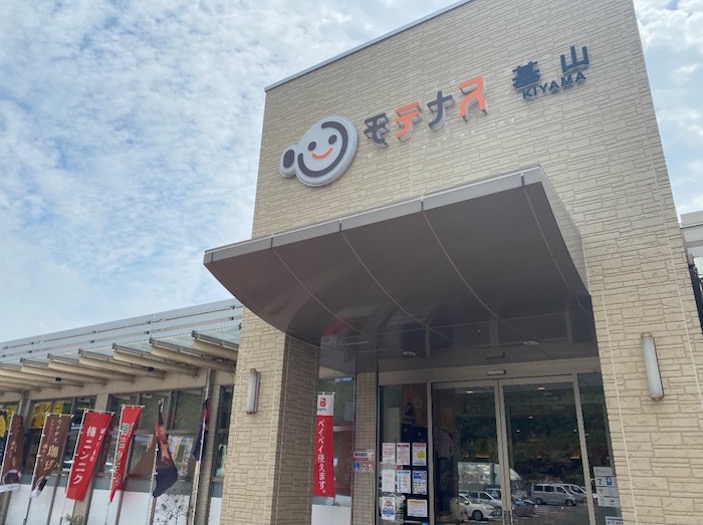 So, I decided to take a break at Kiyama Rest Area. The parking area is big and spacious with nice food options, too.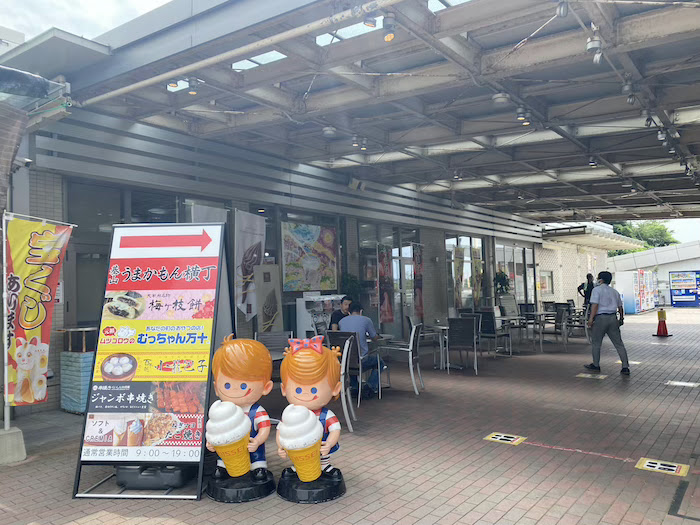 This rest area is located not too far from Fukuoka City, and it is a place where the scenery gradually becomes more and more natural. You really start to relax and feel you are doing something special. There is also a corner shop where you can enjoy Fukuoka's local gourmet food. Umegae mochi, a lightly grilled rice cake, is famous here.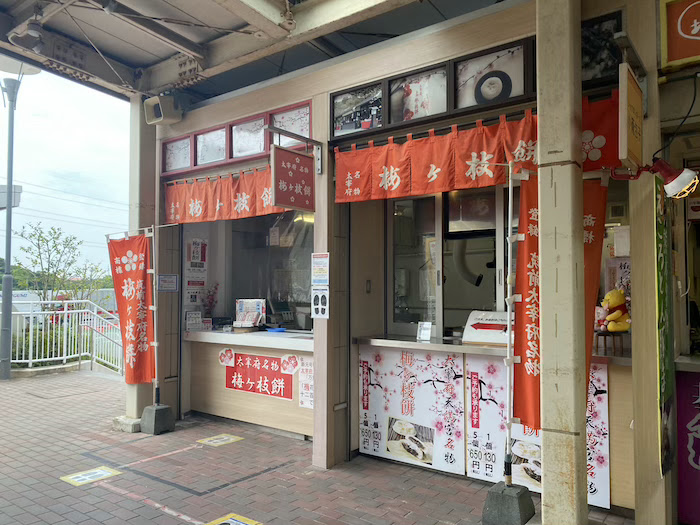 There is also a 7-Eleven and a Doutor cafe to relax and enjoy. The souvenir shop here is my top recommendation. It sells not only Fukuoka Hakata's specialties, but also souvenirs from Oita, Miyazaki, Saga, and other areas, and is quite well stocked.

I relaxed for about 30 minutes while having a snack with my daughter at Doutor, talking about where we should go for lunch.
After a short break, we returned to the car and resumed our drive to Beppu.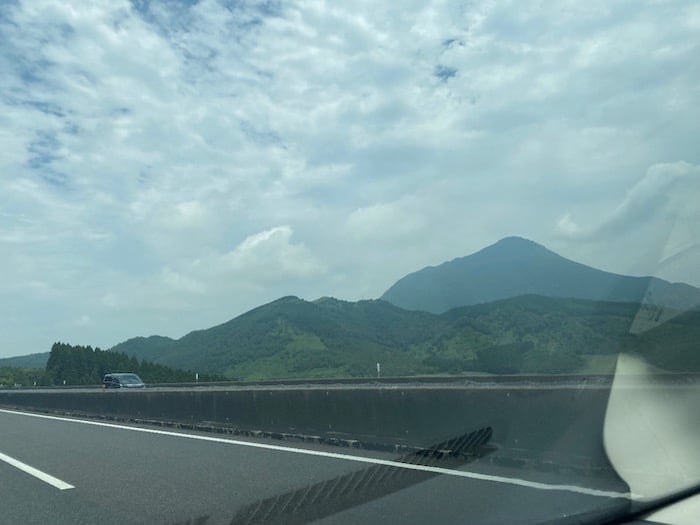 After about an hour of driving, the scenery changed dramatically. The surrounding terrain became much more mountainous, so there were many tunnels. Since this drive was in the summer, the mountains were lush and green, and as I drove, I experienced a sense of healing that I don't find in the city. Compared to Fukuoka City, you can really sense how clean the air is.
After a while, we took a second break at a rest area next to Mount Yufudake. The relatively high altitude of the location meant it was less humid than the city, making it a very comfortable place to spend time.
*
After our second rest, we got back in the car and headed for Beppu, where we would be arriving soon! First, though, we took a short detour at the Beppu Interchange and had a chiffon cake from Sally Garden, the pride of Oita.
The parking area overlooks Beppu Bay, and the campus of Ritsumeikan Asia Pacific University, which blends in with the beautiful scenery. The view of Beppu Bay is quite extraordinary. It is also a good photo spot.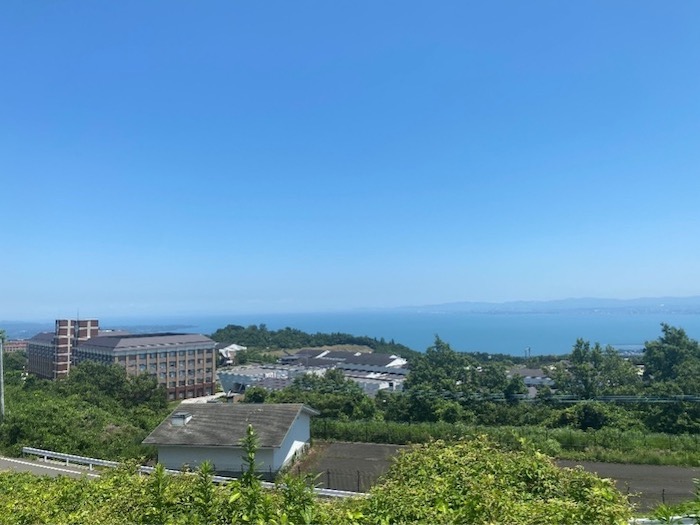 About 10-15 minutes from here, there is an exit and you will arrive at Beppu. This time, I decided to enjoy lunch at Kokuchi Cafe Musubino, a Beppu hideaway lunch spot that my daughter and I thought sounded nice.
This café is located in an area of Beppu called Kannawa, which is somewhat far from the city center but easy to reach by car. Beppu has many hidden cafes and restaurants, so I felt that using a car would allow me to expand my range of activities and make a day trip highly satisfying.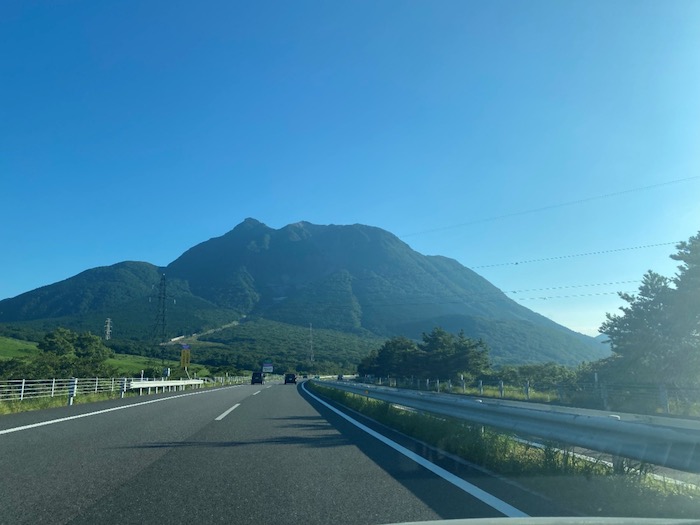 It takes about three hours to get from Fukuoka to Beppu by highway bus, but it takes less than three hours by car, even with stops. This time, our return to Fukuoka only took about 90 minutes, and there wasn't much traffic. The expressway between Fukuoka and Beppu offers panoramic views of the majestic mountain range, so you can really feel the beauty of the seasons, from the autumn leaves to the snow-covered mountains in winter, up close as you drive.
In terms of price, depending on the number of people, renting a car may be more economical. I can't give you a definite price because of the cost of gasoline, but the expressway cost is about 7,440 yen for a round trip. A highway bus costs about 6,500 yen per person round trip, so if you are going to Beppu with more than two people, why not consider renting a car or driving your own?
Comments are closed.