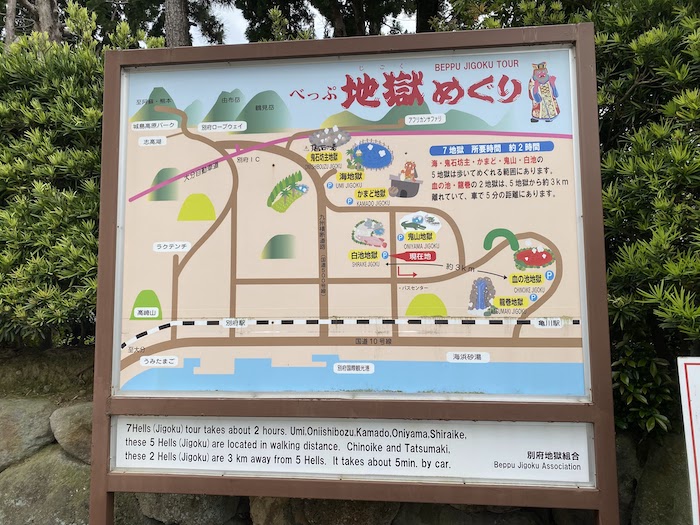 You may already know about a place called "Jigoku" (hell) in Beppu.
In a chronicle from the Nara Era (8th century) called "Bungo Fudoki (豊後風土記)," it is written that fumaroles, hot mud, and boiling water have been gushing out of the Kannawa and Kamegawa Jigoku Area for more than 1,000 years. Because of these natural phenomena, it was considered to be an abhorrent place and was the reason people started to call this area "Jigoku" (地獄 "a hell").
In 1276, Ippen Shonin, a famous monk arrived at the beach of Beppu (Shonin-Hama) on his way to visit Buddhist temples in various places all around Japan. When he arrived at what is now Kannawa, he found that people in the area had been suffering from these hellish conditions. So, he copied the Daizo Kyō (Buddhist scriptures) onto a single stone and buried it in the hell. After his prayers, the hell calmed down and became the foundation for the development of a large hot spring resort area.
There are about nine hells in Beppu, and you can visit seven of these hot springs in Beppu with a free-pass ticket.
In this article, we will explore the route of the famous and memorable Hell Tour.
First, let's take a look at the hells that can be visited with the free-pass ticket.

Umi Jigoku (Sea Hell): A bright and cobalt blue hell along with a large tropical botanical garden where you can enjoy lotuses and other plants depending on the season.
Chinoike Jigoku: A blood-colored and very photogenic hell, featuring the famous Chinoike skin ointment made from the soil of the hell.
Tatsumaki Jigoku: A powerful "spout hell" where geysers erupt every 30 minutes.
Shiraike Jigoku: A white-tinted hell, where you can enjoy a Japanese art gallery and an aquarium with 20+ kinds of tropical fish.
Oniishi-Bouzu Jigoku: This hell is named after the mud bubbles, which emerge from boiling mud pools and resemble the shaven heads of monks.
Oniyama Jigoku: The most famous attraction here is the crocodile! The crocodiles are very powerful during feeding time.
Kamado Jigoku: Famous for six different hells in one place, there are a variety of attractions here. Recently, it has become famous as a sacred place due to the popular animated series "Demon Slayer."
Here is an example of a hell tour route: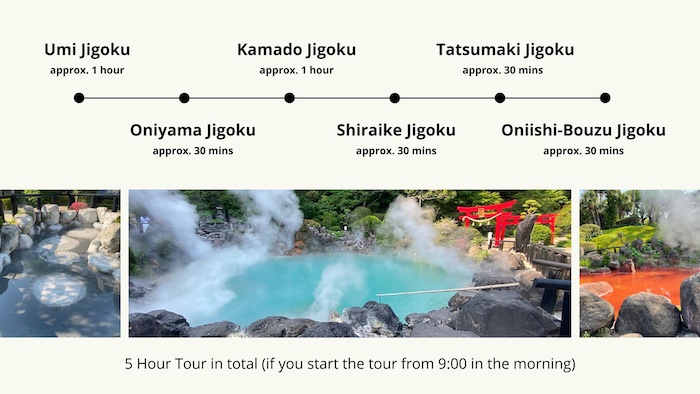 Umi-Jigoku has the largest parking lot of all the hells, so we strongly recommend parking your car there and starting your visit to each spot on foot.
If you purchase the free-pass ticket, you can enjoy a variety of the hells in Beppu. However, we would like to specifically introduce one of them, Shiraike Jigoku.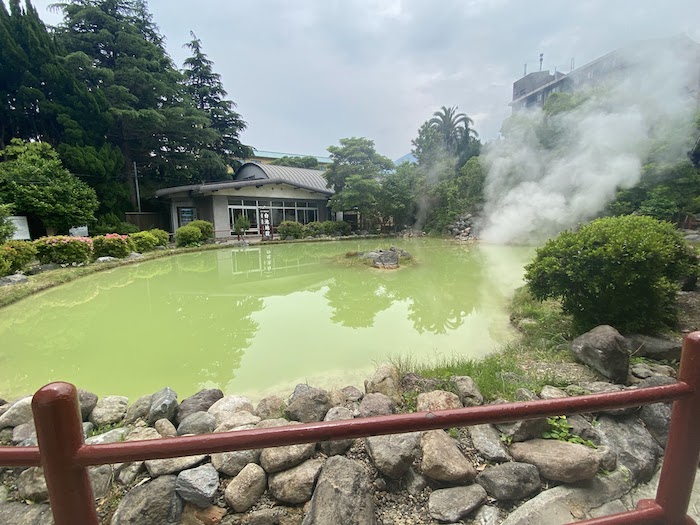 Shiraike Jigoku hot spring was created in the early Showa period (the 1920s-40s) and is named after the colorless hot spring water that bubbles up and naturally turns pale blue due to the drop in temperature and pressure as it falls down the sides of the pond. Compared to other hells, it offers a more peaceful and relaxing atmosphere. Surrounded by a beautiful Japanese garden, visitors can take a leisurely stroll around its perimeter and enjoy the view.
And…another major spot of Shiraike Jigoku – the Tropical Fish Aquarium!
There are approximately 10 different types of hot springs gushing forth in all of Beppu city, and the total output of hot spring water per day in the city is 137,040 liters, which is the largest in the world!
However, this Shiraike Jigoku is the only place in Japan where you can see tropical fish bred using the steam heat from the hot springs. The idea for the tropical fish aquarium was created to offer extra entertainment to visitors in addition to the hot spring. The aquarium features about 20 kinds of rare fish that live in the Amazon and tropical rainforests. The most unique of these is the pirarucu, which has looked the same for 100 million years and is said to be a living fossil.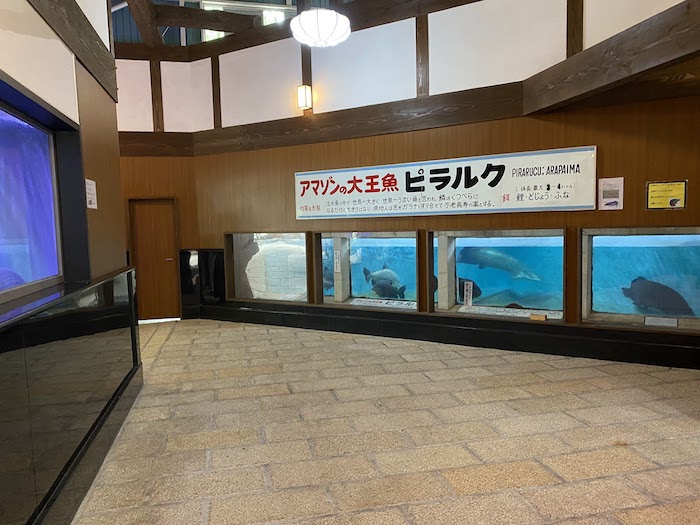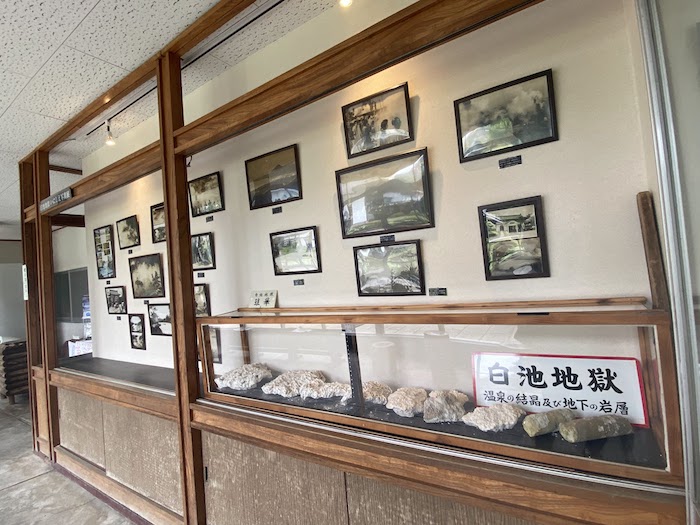 Shiraike Jigoku also contains the Nihou Nangado museum (二豊南画堂), which features Oita Prefecture registered tangible cultural properties, such as Kunisakito (国東塔, stone pagodas) and Mukobaru Sekido (向原石幢, stone columns), and artwork related to Beppu city, collected by the first president of this institute. Nihou Nangado is a light-colored or black ink painting style that originated in the Jiangnan region of China, often used to create landscape paintings. You can enjoy traditional vintage art in one of the most famous Japanese hot spring resorts. Shiraike Jigoku, which has been open for 91 years, offers a wide range of attractions from gardens where hot spring water gushes from the ground to tropical fish and traditional artwork. Be sure to stop by for a visit.
Shiraike Jigoku
Official website: Shiraike Jigoku (shiraikejigoku.com)
Business hours: 8:00-17:00, open every day
Address: 283-1 Kannawa, Beppu City, Oita Prefecture
For more information, please visit their website.
If you show/print out the coupon on their official website (link below), you can get an extra 10% off of the regular free-pass ticket price.
¥2,800/7 locations (Without using free-pass ticket) → ¥2,000/7 locations (With free-pass ticket) → ¥1,800 (With 10% off coupon) You can save 1,000 JPY in total!
Click here for more information about free-pass tickets and special discounts.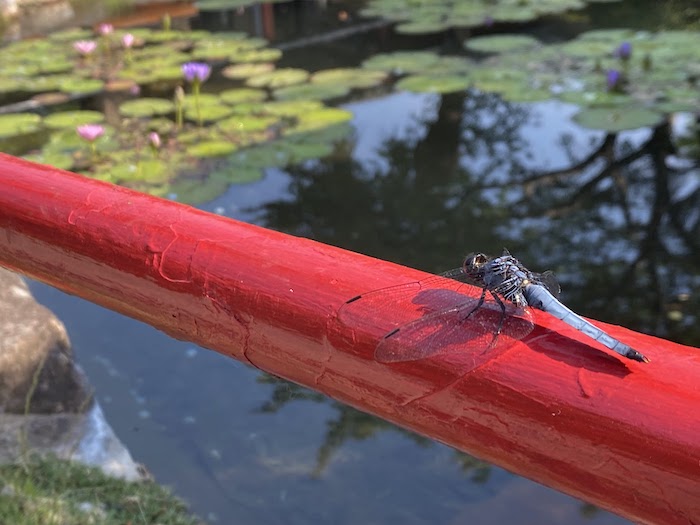 Winter is the best season to come to Beppu! With the free-pass ticket, you can enjoy a variety of hells in one of the world's leading hot spring resorts. You'll feel like you are in paradise and relax to the fullest!
The information in this article is current as of January 16, 2023. For the latest information, please visit the official website.
Comments are closed.