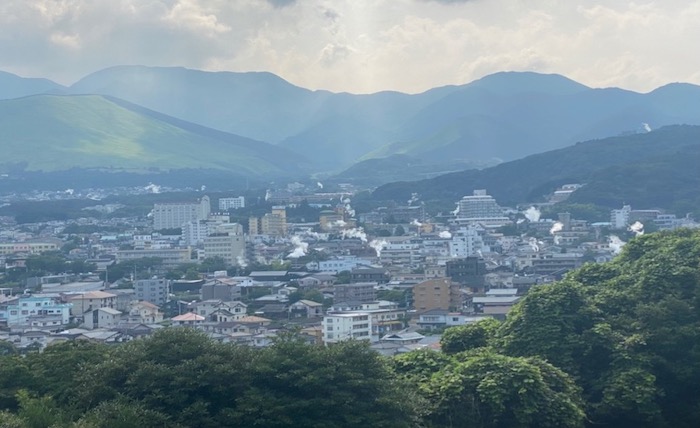 Facing the sea and embraced by mountains, Beppu possesses many unique and attractive hot spring resort areas. One of them is Kannawa Onsen, which has become increasingly popular in recent years for its retro townscape and its steamy atmosphere. Let's take a leisurely walk and see what we find…
Charming Kannawa Onsen, Perfect for a Stroll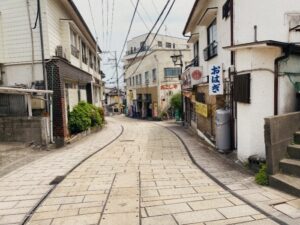 Kannawa Onsen, one of Beppu's eight hot spring areas, is located about 15 minutes by taxi from Kitahama, Beppu. Frequent buses also make it easily accessible for a day trip.
Kannawa, which has long been crowded with curative hot springs, presents a retro townscape with many historic inns and hot-spring facilities that originated from wooden buildings. Already known as a tourist attraction in the Meiji period (1868-1912), the scenery of hot spring water rising from everywhere is still mysterious and romantic. There are public bathhouses managed by local residents and hells (geothermal steam vents) that are well worth seeing. Additionally, the scenery of Kannawa Onsen was selected as an Important Cultural Landscape by the national government in 2012.
Walking Around Kannawa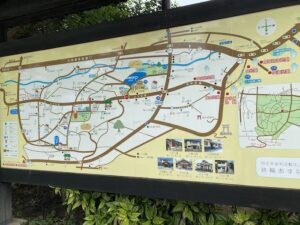 Starting our stroll from the area famous for its hell tours, such as Oniyama Jigoku, let's head down the hill with an old-world atmosphere. Along the road are stalls where we can enjoy steamed eggs and vegetables cooked using the natural steam of a hell and find fashionable spots to enjoy desserts.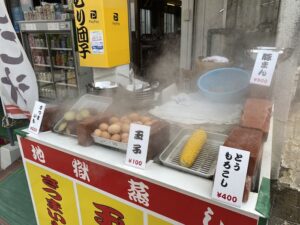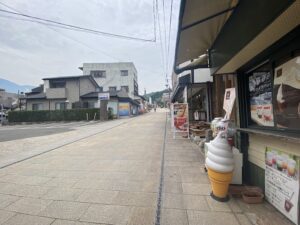 Ideyu-zaka, which stretches past Shiraike Jigoku, is a popular street where visitors can fully appreciate the streetscape typical of Kannawa.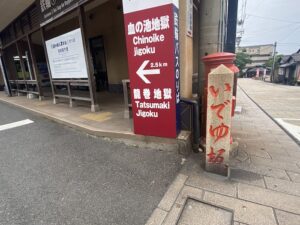 A Short Stopover at Jigoku Mushi Kobo Kannawa
After enjoying the retro scenery during our walk, we arrive at an interactive restaurant called "Jigoku Mushi Kobo Kannawa," located in the middle of Miyuki Hill.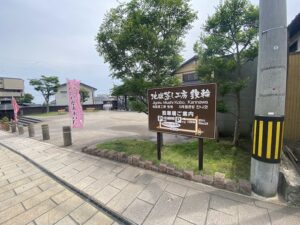 Excited by the opportunity, we decide to try making our own jigoku-mushi (food steamed in a hell) here. Choosing from the menu, we purchase a ticket from the ticket machine. In addition to the regular menu, there's a special menu that changes daily. Separate from the cost of the ingredients, there is also a fee of 200 yen to use the cauldron.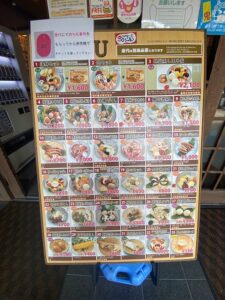 We exchange our purchased tickets for a numbered tag and wait a little bit. When our turn comes, we pick up our food at the counter and go to the area where the cauldron is located.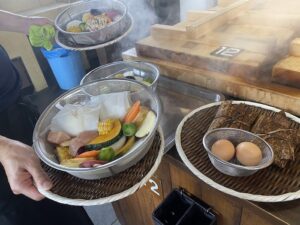 Steam is rising from a line of hell cauldrons.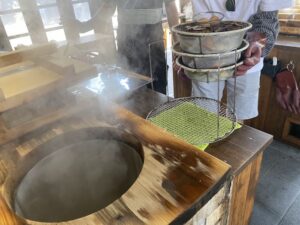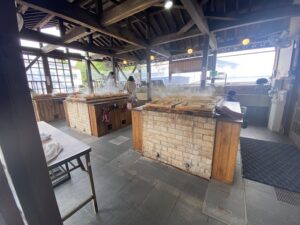 To avoid being scaled by the steam, we put on armbands before placing the food in the cauldron. The person in charge is here to make sure we are safe and comfortable and to teach us the process. Once completed, all we have to do is wait for 20 minutes. In the meantime, we take a seat to relax and chat. There is also a free footbath next to the restaurant where we can soothe our tired feet.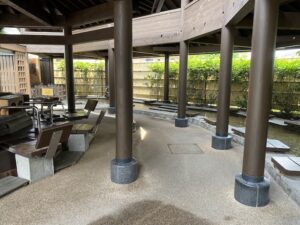 Just nearby, there is also a spot where we can drink hot spring water.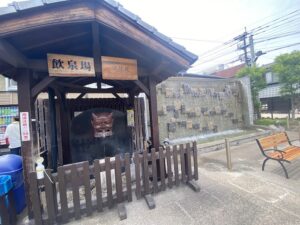 Before we know it, our hell-steamed dishes are ready!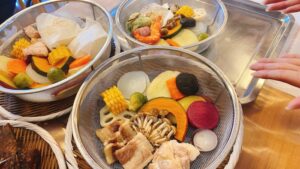 The aroma of hot spring water rises softly from the hearty dishes full of goodness. The meat and vegetables are tender and steamed well. Cooked in the steam from the hot spring, everything is delicious and slightly sweet, with a gentle flavor. We consume it all with a simple seasoning of salt and soy sauce. This experience is highly recommended for those who want to experience something unique to Beppu.
Link to Jigoku Mushi Kobo Kannawa
It Was Our First Time Here, Yet We Already Miss It
Satisfied with our healthy and delicious lunch, we resume our stroll. Walking through the streets of Kannawa, one often encounters spots that instantly create a feeling of nostalgia. Take this candy shop, for example.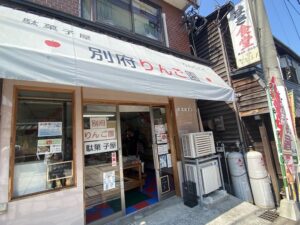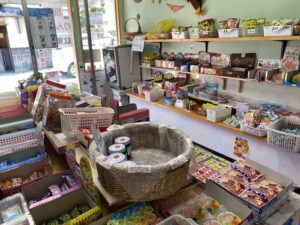 With shelves full of many old-fashioned candy and snacks, this is definitely a store that both adults and children can enjoy together.
And, Of Course, The Hot Springs
The town is full of hot spring-related spots. Some of them, like the footbath we saw before, can be enjoyed free of charge.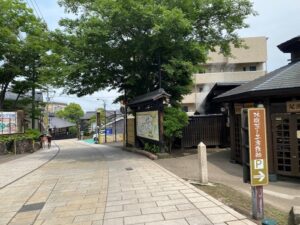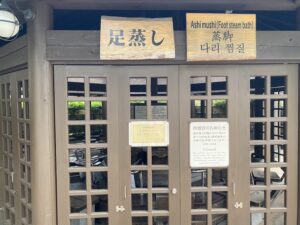 There are nine communal hot spring baths in Kannawa that are highly recommended. (However, due to the COVID-16 pandemic and other factors, some of them are not available for use by non-union members.)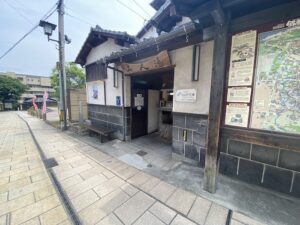 Public hot springs are basically unattended here, and payment is an honor system of putting the fee (usually around 100 yen) in a box.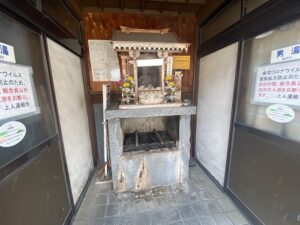 Below is a list of public hot springs in Kannawa. Many of them are places of relaxation for both residents and visitors.
Kanna Mushiyu

Sujiyu

Shouninyu

Jigokubaru Onsen

Shibunoyu

Netsynoyu

Taninoyu

Hyotan Onsen

Yumetamatebako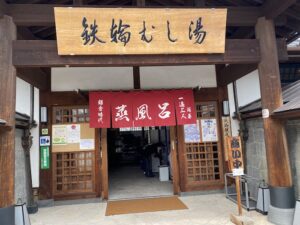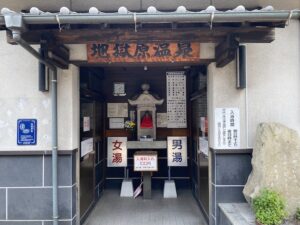 While walking near the communal hot springs, we find another free footbath.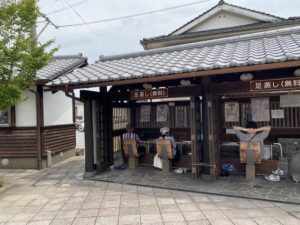 The historic streets and the traditional-looking hot spring baths create a wonderful feeling of having traveled back in time.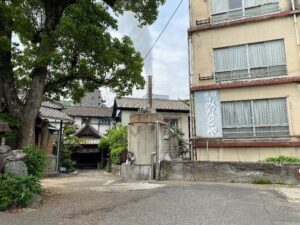 Full of tradition and nostalgia, Kannawa Onsen is an amazing town, perfect for leisurely exploring on foot.
Below are links to related articles with useful recommendations for places to visit in Kannawa and the surrounding area.
Relax body and sout at Beppu's Kokochi Cafe Musubino
Affordable Onsen Tour in Beppu City
The information in this article is current as of November 15, 2022. For the latest information, please visit the official website.
Comments are closed.